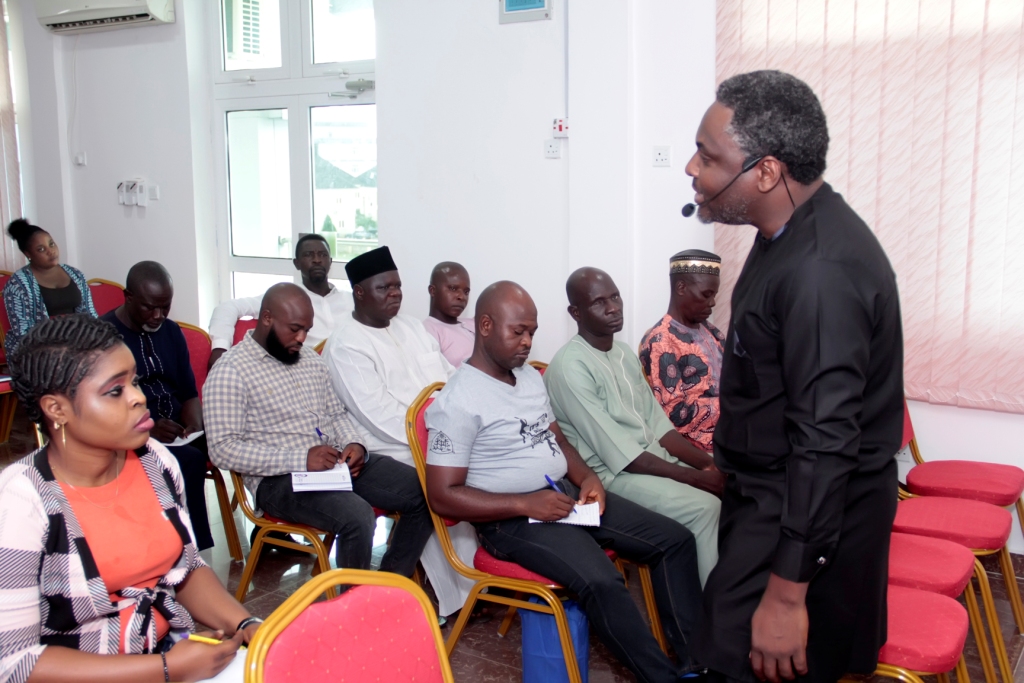 We Coach, We Mentor, We Teach. We hold your hand and walk with you to succeed. We are the Entrepreneurs most reliable partner.
You are always quick to introduce yourself as a "serial entrepreneur ", business owner, or business man/ woman.
That you own a fashion house, an eatery, a school or Creche, a supermarket or shop, you buy and sell, you farm or practice agriculture neither makes you an Entrepreneur nor a business owner.
You simply run an activity.
Oh! You feel offended right?
Let me hold a mirror for you to get a birds eye view of what I am talking about.
Which category of hustle do you fall into below?
1. THE ATLEAST I HAVE A JOB
You work for a monthly salary of N30k, yet your monthly transportation is 30k rent 150k etc., my friend you are just a busy and unemployed person.
You resume at your office daily, sign in and sit there idling until its time to close and resume same routine the next day. My friend you are an underemployed an idle salary earner.
You are owed salaries for months, you are behind on all your bills, you complain about everything and blame your woes on everyone else but you. Guess what? You are an unemployed person listed on an ever evading salary payroll.
2. THE I CAN'T WORK FOR ANYONE; IAM INDEPENDENT
You have an activity you call a business; each sale sets up money for you to pay your way through the day(s).
Your business does not pay you a salary, you spend your business earnings at your pleasure, when you are absent your business activities come to a halt. You have a staff or two and brag that you are an employer of labour.
You evade taxes( yet want to own a multinational someday).
Your company business papers are only up to date just for the sole purpose of meeting government contract requirements, yes you are a contractor who earns money, buys cars, builds houses yet, your company has not recorded growth enough to catch an external investors interest.
You farm or package products for sale yet you have zero knowledge of your profit and loss statements.
3. THE I AM INTO POLITICS
You follow politicians and politics, depend solely on the magnanimity of political office holders, you are quick to make award plaques to present to those in power and organise groups for courtesy calls in exchange for stipends.
You are President, chairman, CEO of numerous pocket portfolio organisations and associations.
You are a professional protest organiser, a social media journalist, critic and analyst, your benefits are either peanuts or Facebook likes at best 1000+ comments on your wall.
Dear brethren you need to have a crucial meeting with yourself concerning what you want to be remembered for in the fullness of time.
4. THE MY FAMILY OR PEOPLE DON'T WANT TO HELP ME
Are you not also family? Help yourself for God has given you special abilities.
You are beautiful and wonderfully made, you simply have not looked inwardly to see and know your worth.
You are born for greatness, that is why no one will ever help you because YOU CAN!
Start now, for " it is NEVER too late to become what you would have been "
NOW: HERE COMES HELP!
Are you a Cobbler, Fashion Designer, Architect, Lawyer, Engineer, Caterer, Farmer, Speaker, Entertainer, Event Planner/ Manager, Contractor, Beautician, Make-up Artist, just anything. Do you fall in any of the categories listed above or Do you have any product or service you wish to sell to the world?
Is your business struggling financially?
Go Get it can help you get you up to N10 million collateral free business Investment loans at just 5%. Read More
Do you want to employ best practices in your business or you want to revive a moribund and sick business? Visit our business Clinic.
Do you want to be successful? We can help you.
Become a member of The TEAM GOGETIT BOOM (Be Our Own Market) the fastest growing offline network TEAM.
Our members are duty bound to buy each others' product(s). We are first our own MARKET.
Do you have a product or service? if yes, call us today.
If "No" come to our business incubator and we will strengthen you.
We are all eagles with one wing, we can only fly if we learn to latch on each other.
Visit us at your earliest convenience @ Suite 308 NAWA Complex after next cash and Carry supermarket Gwarinpa road Abuja
Or call 08036576494
Join us today let's patronize each other and grow together.